RUBBERWORX Hose
With wide operating pressure ranges, optimal levels of abrasion resistance, long-lasting durability, and high-performance transfer capabilities, Rubberworx hoses and hose fittings provide the ultimate fluid conveyance solutions for a variety of equipment and applications around the world, including vehicles, aircraft, mining, food, and beverage, and mobile and industrial equipment.
Water Suction/Discharge
Chemical
Liquid
Bulk Handling
Multi-purpose fluid
Field repairable.
Low-pressure air, water
Long lead serration for easier hose insertion

Continental Hose
As the globe's leading specialist for rubber and plastics technology Continental ContiTech are at home in the growth markets of this world.
Chemical and Refueling Hoses
Food & Beverage Hoses
Water Hoses
Steam and Cleaning Hoses
Compressed Air Hoses
Autogenous Hoses
Multipurpose Hoses
Construction and Transport Hoses
Hoses for the Mining Industry
Railway Hoses

Gates Hose
From low-pressure to ultra-high pressure hose assemblies, and from application-specific systems to versatile fluid compatibility, the most productive hose systems start with the safest, most durable, and efficient industrial hoses, couplings, accessories, and equipment from Gates. Recognized to meet over 20 international standards and quality certifications, Gates furnishes custom hose assemblies and offers in-depth Industrial Hose Training Workshops to improve your onsite safety, reduce downtime, and increase your productivity.
Synchronous Belts
Micro-V Belts
Power Transmission Tools And Merchandisers
Water Pumps
Power Transmission Components
Fluid Power
Hydraulic Hose And Couplings
Hydraulic Tubing
Industrial Hose
Engine Hose
Fluid Power Tools And Merchandisers

Campbell Fittings
Every ferrule, sleeve, fitting and coupling Campbell makes is designed to mate as an integrated attachment system. Campbell fittings provides us easy procedures for selecting safe, appropriate products and crimp specifications for your industrial application.
Water Suction/Discharge
Sewage Bypass
Chemical
Liquid
Bulk Handling
Multi-purpose fluid
Clamps fit hoses tightly without cracking, eliminating costly rework.
Field repairable.
Low pressure air, water
Long lead serration for easier hose insertion

Dixon
Texas Rubber Supply& Accessory expertly represents DIXON® brand hose fittings and related accessories spanning an incredible range of industrial uses such as steam, air, water, oil, dry bulk and chemical transfer.
Water Transfer
Chemical Transfer
Protect Hose Assemblies
Blast Furnace
Caster
Air Systems
Water Systems
Nitrogen Systems
Pneumatic Impact Tools
Oil Rigs

Eaton/Aeroquip Hose Distributor
When you work with Eaton, you can count on a comprehensive range of products that are designed for harsh and hazardous operating environments that are part of the day-to-day requirements of your industry. Eaton delivers safe and reliable products to help sustain mission-critical systems working every hour of every day.
Air Transfer
Cement Transfer/Placement
Food Transfer
Beverage Dispensing
Washdown Applications
LPG Transfer
Nitrogen Transfer
Hot Air Blower
Dry Material & Bulk Transfer
Mud Suction & Discharge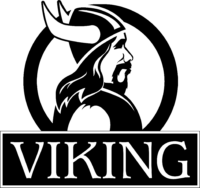 Viking Conveyor Belt
Manufactured Tough and Tested Tough on over 70 miles to date in some of the most torturing applications…VIKING® PREMIUM Belt uses Premium Polyester/Nylon fabric in the belt carcass with a full 10 to 1 break strength for minimum stretch, maximum fastener retention, and superior load support.
Heavy-Weight Conveyor Belt
Food Belting
Package & Bulk Handling Belt
Idlers
Belt Fasteners
Wing & Drum Pulleys
Recycling
Aggregate
Food
Package & Bulk Handling

American Biltrite
American Biltrite manufactures one of the widest selections of performance sheet rubber products in the industry destined for various industrial applications. Whether you are looking for the ultimate fusion of abrasion, tear and wear resistant rubber or premium quality sheet rubber in a broad range of elastomers, widths, sizes and gauges.
High tensile strength
Superior resistance to tear and abrasion
Excellent rebound elasticity (snap)
Good flexibility at low temperatures
Excellent adhesion to fabric and metal when properly prepared
Cement sleeves, chute linings
Hose
Tank Lining
Cyclones
Concentrators

Flexco
Flexco has been in business for more than 100 years and is a privately-held company. Headquartered in Downers Grove, IL U.S.A. Flexco supports global operations through subsidiary locations in Australia, Chile, China, Germany, India, Mexico, Singapore, South Africa, and the United Kingdom.
PVC & Urethane
PVC Food Grade
Rubber
Ducting
Petroleum Flyers
Banding Sleeve
Banding Coil
Duct Clamp
Powerlock Clamp
Powerlock Clamp PS

Flexaust
Flexaust has manufactured the most durable, long-lasting, flexible hose and flexible ducting products for industrial and commercial applications for 75 years. Their flexible hoses and ducting are used in applications involving air, dust collection, fume removal, lightweight material handling, severe service, high-temperature hose applications, lawn & leaf vacuum, and commercial vacuum applications
A/C Ventilation
Abrasion Resistant Applications
Aerospace
Agriculture
Aircraft
Bilge Pumping
Brake Ducting
Cement Drying
HVAC
Mining

Kanaflex
Kanaflex Corporation manufactures a wide variety of PVC, rubber, urethane, polypropylene, ducting hoses, and metal reinforced HDPE pipe of the highest quality. Kanaflex hose and pipe products represent a superior investment in the research and development of proprietary blends and highly engineered products.
Water Suction/Discharge
Sewage Bypass
Chemical
Liquid
Bulk Handling
Multi-purpose fluid
Clamps fit hoses tightly without cracking, eliminating costly rework.
Field repairable.
Low-pressure air, water
Long lead serration for easier hose insertion

D & D Global
D&D Global is the international manufacturer and wholesale distributor of D&D power transmission belts. Our belts are scientifically engineered using the latest technology and are manufactured using the highest quality materials available to ensure superior belt performance for all of your belting needs.

Forbo
Forbo is a leading producer of floor coverings, building and construction adhesives, as well as power transmission and conveyor belt solutions.
Conveyor Belts and Processing Belts
Plastic Modular Belts
Flat Belts
Timing Belts
Splicing Tools
Food Industry
Logistics / Airports
Industrial Production
Textile Industry
Paper Industry